The Ultimate Gift Guide: 360+ Homemade Christmas Gifts and Ideas
Handmade Christmas gifts for friends, family, teachers, and everyone else on your list!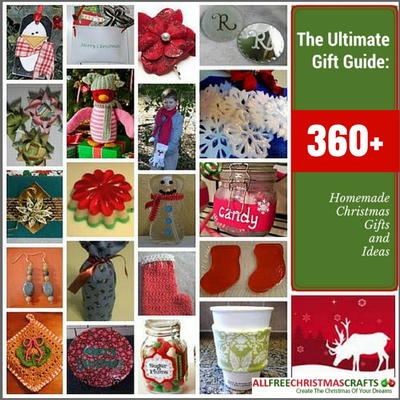 Christmas shopping is starting earlier and earlier every year, but the prices aren't getting any lower. For great do it yourself Christmas gifts, check out The Ultimate Gift Guide: 360+ Homemade Christmas Gifts and Ideas. We've compiled all of our best Christmas craft collections into one big gift guide that is full of homemade Christmas gift ideas for all of your friends and family.

You won't need to empty your wallet to create quality homemade gifts, and the results will be like nothing that's sold in stores. There's never a bad time to show someone you care by making them homemade gifts for Christmas. Even if the holiday season seems far away, these Christmas gifts to make can be made now and stored for the future. Luckily, there are so many great DIY gift ideas for you to discover and save, so you'll never run out of options.

Whether you're crafting for an adult or a child (or someone in between), you'll certainly find homemade Christmas gifts that make a statement. Best of all, most of these projects cost almost nothing to make, so you won't need to worry about breaking the bank. Dip into your stash of supplies and gather up your discards - you'll need them for many of these fun handmade Christmas gifts.
What Christmas gift did you make that you were most proud of?
Your Recently Viewed Projects