Christmas Around the World
By:
Krista Childers, Editor, AllFreeChristmasCrafts.com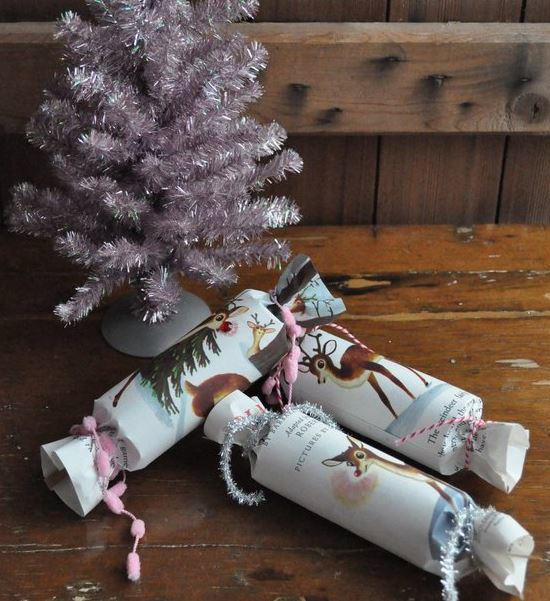 Here at AllFreeChristmasCrafts, we love to celebrate Christmas and everything surrounding it. We have homemade Christmas ornaments for your Christmas Trees and snowman crafts for kids, amongst many other Christmas crafts our readers love for this popular holiday. Everyone has their own cultural or family traditions that take place every year, and that's what makes Christmas Around the World such an exciting read. Learn about Christmas traditions around the world, from the holiday traditions in Africa, Asia, Australia, and Europe to North and South America. Though each country, even town, has their own Christmas customs, these are some of the more interesting and unusual Christmas traditions that take place in different parts of the world.
---

The love of wine is something that many cultures share. Find some spectacular crafts to make with this 14 Wine Bottle Crafts for Christmas collection.

---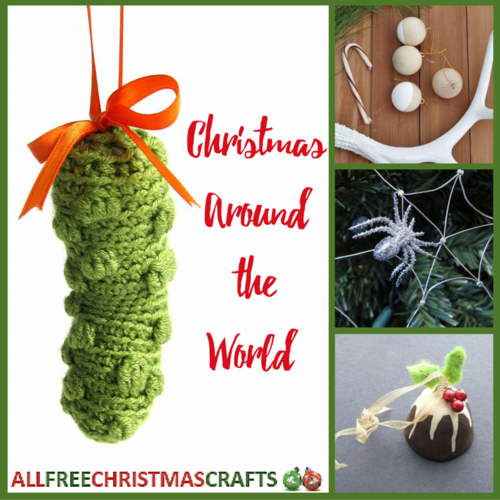 Christmas Around the World
Table of Contents
Ethiopia
Christmas is not in December, but rather it is celebrated on January 7th. It is known as Ganna. Everyone dons white clothes and fasts the night before. A popular game, also called "ganna," is played using sticks and round wooden balls.

Nigeria
Unlike most Christmas traditions around the world, most traditional Christmas feasts in Nigeria do not involve many sweets, but instead, they are full of savory foods, and a lot of meat!

South Africa
Locals eat deep-fried Emperor Moth caterpillars as a traditional Christmastime meal. Otherwise, traditional Christmas dinners are similar to the United States.
India
In North and Northwest India, Christmas is called Badaa Din which translates to "Big Day." On this day, one of the holiday traditions is to plant trees.

Japan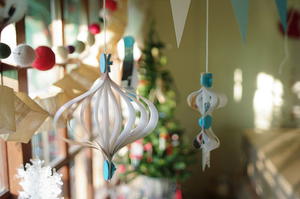 Though we associate red with Christmas in the United States, that color is associated with death in Japan. Therefore, white store-bought or DIY Christmas cards are sent instead. Also, Kentucky Fried Chicken is a popular Christmas food and has been since a successful 1974 campaign.

Lebanon
On January 6th, Lebanese families celebrate Christmas by butchering a sheep for their feasts. This is to honor the birth of Jesus Christ, the Shepard.

Philippines
A very popular holiday in the Philippines, Christmas celebrations are started as early as September! The Christmas season officially ends on the first Sunday of the New Year, after the Feast of the Three Kings.
Australia
As mentioned in What is Christmas in July?, in 1980, a group of Irish tourists visited Australia in July to find that it was winter, thus reminding them of Christmas. So, in summer, there is an annual Yulefest to celebrate Christmas while it's cold. Otherwise, Christmas in December is celebrated similarly to the rest of the world. Church, parties, gifts, and food. Many families make food outside on the "barbie."

New Zealand
Part of New Zealand's Christmas traditions is that New Zealanders decorate the already red and green pohutukawa tree, a coastal evergreen, for the season.
---

Christmas is truly the most wonderful time of the year. With our free eBook, 8 Unique Christmas Decorations to Make, you will find one-of-a-kind Christmas crafts to make. There are so many ways to show off your creativity and decorate your space, whether it is a door, apartment home or desk.
---
Austria
Children fear Krampus, a beast who punishes children who have been naughty. This devil-like creature is also recognized in Slovenia, Croatia, Czech Republic, and other Central European countries.

Britain

You may be familiar with figgy or Christmas pudding, which is a traditional dessert served during the holiday. It is also a Christmas tradition that each member of the family takes a turn stirring the batter in a clockwise direction while making a wish. Christmas crackers are also opened (see the Old School Christmas Crackers above). Inside there may be toys, sweets, paper crowns, and jokes.

Czech Republic
In the Czech Republic, there are many superstitions associated with Christmas. One such superstition is "the throwing of the shoe" for unmarried women. The woman stands near a door and throws a shoe over her shoulder, toward the door. If the toe of the shoe is pointing toward the door, it is thought that she will then marry within a year.

Germany
The Christmas Pickle is an ornament that is hung on the tree on Christmas Eve. On Christmas morning, the first child to find it receives a special gift. Another Christmas tradition is that each child leaves one shoe outside their home on December 5th. When they check the shoe in the morning they will find either sweets (if they have been nice) or a tree branch (if they have been naughty).

Iceland
Iceland has one of the most unusual Christmas traditions. This country home to a mythical beast known as The Yule Cat. Though it sounds cute, this large monster will devour anyone who has not received any new clothes before Christmas Eve.

Italy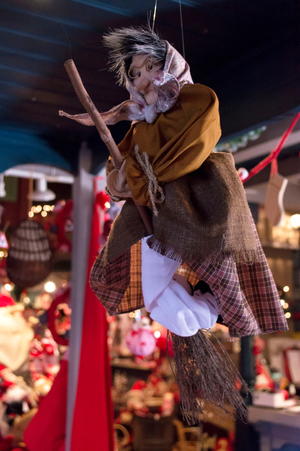 Instead of Santa Claus, Italy receives visits from a friendly witch named Befana. She delivers gifts to children on January 5th.

Latvia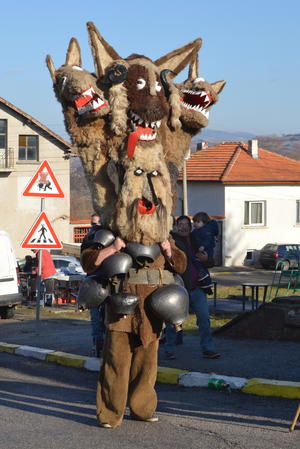 Musicians and other costumed folks known as mummers travel from home to home during the holiday season. In exchange for a blessing, the homeowners must provide the mummers with a treat. This is popular in other countries, such as Bulgaria and Germany, as well.

Norway
Norwegians hide all their brooms to prevent them being taken by witches.

Portugal
When setting up for Consoda, the Christmas breakfast feast, place settings for loved ones who have passed on are included at the table.

Sweden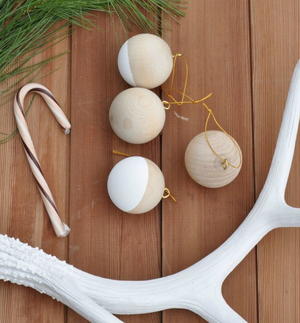 If you find the peeled almond that is hidden in the Christmas rice pudding, it is said that you will be married within a year. Sweden is also known for their clean and minimalist decorations.

Ukraine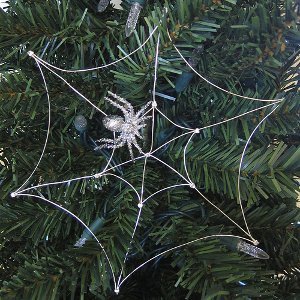 Ukrainians decorate their Christmas trees with decorative spiders and spider webs, often with homemade Christmas ornaments. This idea comes from a folk tale which says that tinsel was formed by spider webs.

Wales
In South Wales, there are many Christmas customs, with the most well-known being Mari Lwyd. Each Christmas season, one person hides their body under a sheet and carries around a mare's skull that is decorated with ribbons and bells, and set on a pole.
Canada
In the French-speaking areas of Canada, people celebrate with a Réveillon, which translates to "waking." It is a long, extravagant dinner, and everyone stays awake until after midnight.

Cuba
Christmas Eve dinner is known as Noche Buena with a roasted pig as the main course. Translating to "good night," this feast focuses on all the good in life with family and friends.

Guatemala
Before Christmas, everyone in a neighborhood sweeps out their house to create a large pile of dirt. On top of the pile, an effigy of the devil is placed. The dirt pile and effigy are then burned.

United States
Since 1933, the Christmas tree set up at Rockefeller Center has been a huge draw for locals and tourists throughout the holiday season. This very large tree (usually 75-100 feet tall) is set up in November and there is a lighting ceremony that is broadcast live on TV.
---

No matter what, beaded homemade Christmas ornaments reflect light in subtle and lovely ways. To prove it to you, we've put together this collection of 21 Beaded Ornament Patterns You Can't Beat. Create angels, snowmen, stars, and more with these fabulous beaded ornament crafts.


---
Argentina
Because it is summer during this holiday season, Christmas Eve dinner is often served outside and involves a barbecue. At midnight, fireworks are set off and the celebrating continues. Along with fireworks, paper lanterns called "globos" are released after midnight, filling the sky with beautiful lights.

Brazil
One of the unusual Christmas traditions in Brazil is that the parents of a household decorate the Christmas tree without the help of their children. In fact, they even lock the children out of the room until the tree decoration is complete.

Colombia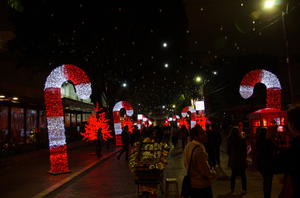 December 7th is Dia de las Velitas which translates to "Day of the Candles." Many Colombians would consider this the start of the Christmas season. On this day, people decorate porches, driveways, sidewalks, streets, and more in candles and various other lights so that, once the sun goes down, there are gorgeous tunnels of light.

Venezuela
In Caracas, Venezuela, church-goers travel to Mass on roller skates. A "patinatas" festival is also popular, and during the celebrations, children play on roller blades, bikes, and skateboards.
What is your favorite Christmas tradition? Let us know in the comments below!
Free projects, giveaways, exclusive partner offers, and more straight to your inbox!
Tags / Related Topics
Your Recently Viewed Projects
Images from other crafters


Something worth saving?
SAVE all your favorite projects
ADD personal notes
QUICKLY reference your projects