20 Old-Fashioned Knit Stocking Patterns
These old fashioned Christmas stockings will have your knitting needles flying.
Go traditional this holiday season with these 20 Old-Fashioned Knit Stocking Patterns. Learn how to knit a Christmas stocking and make them for family and friends. Handmade gifts really show your loved ones how much they mean to you.

We have pulled together our favorite DIY Christmas stockings to get you in the mood to knit. With the help of these free knitting patterns, you'll learn how to knit a stocking that will remain a keepsake for generations to come.

If you love old-fashioned Christmas crafts, knit a stocking that is traditional, or make one that looks completely different from what you'd expect. You can even learn how to knit a tiny stocking ornament.

Get started with this awesome video on How to Knit a Cable Stitch from our friends at AllFreeKnitting!
Table of Contents
Large Christmas Stocking Knitting Patterns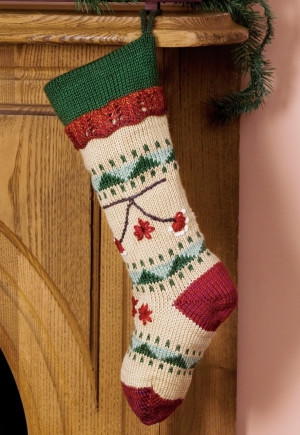 A knit stocking is a great craft to make before Christmas because they require time, effort, and thought. Start today and make fantastic large knit Christmas stockings for everyone in your family. Mom will love the Crazy Colorful Knit Stocking, which uses a striped motif and tons of fun colors. You can even make a fun striped stocking for your brother or an elegant cable knit stocking for your sister. For something super unique, check out the knit Christmas stocking that looks like a folk relic!

Of course, these are only suggestions. Let these large patterns inspire you to put your own twist on the traditional Christmas stocking. Experiment with colors, yarn weight, designs, and embellishments to tailor your DIY Christmas stockings to your loved ones. These are usually fairly easy Christmas projects to make and are sure to become precious keepsakes. Family members will always be attached to their stockings and the memories that go with them.
Regular Knit Christmas Stocking Patterns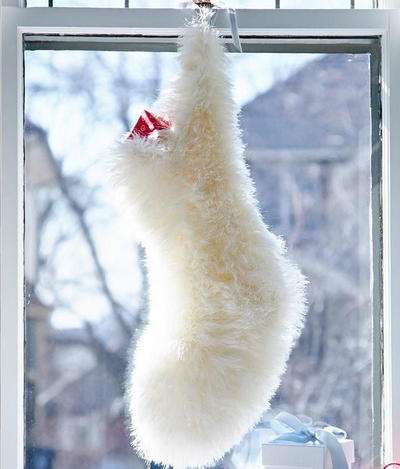 Here you can learn how to make a medium-sized Christmas stocking that makes a big impression. Your family and friends will be truly touched when they receive their one-of-a-kind Christmas gifts. If you're new to knitting, don't worry; you can easily learn how to create a knit Christmas stocking before the holiday is here. If you need some Christmas stocking inspiration to get you started, you're in luck. Get knitting today and enjoy the look of your creation throughout the holiday season.

Be sure to start these traditional projects early to relieve some of the holiday stress. You can even make some goals for yourself throughout the year so you can pace out the new projects you are making.
Tell us about your favorite Christmas stocking below!
Your Recently Viewed Projects