25 Embellished Gift Tags and Bows For Christmas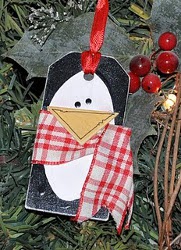 Whether you plan on making your own homemade Christmas gifts or buying something special this Christmas, the way you present these gifts should be just as important. Upgrade your gift wrapping skills with 25 Embellished Gift Tags and Bows For Christmas, a collection of gorgeous and cheap ways to make your own gift tags, bows, and more. Part of the fun of Christmas is seeing beautifully wrapped packages sitting under the tree. Your friends and family members will feel extra special when they open a lovely gift topped with an embellished gift tag or bow. They say presentation is everything and these gift accents do not disappoint.
If you use these Christmas craft ideas to decorate a gift this year, whoever receives it will have a smile on their face before they even open their Christmas present! There's nothing better than making your loved ones happy and these Christmas gift tags and bows will do just the trick. Show your love through beautiful wrapping and your holiday season will be filled with cheer and good tidings. These homemade Christmas decorations will certainly not disappoint when it comes to creating the perfect presents.



25 Embellished Gift Tags and Bows for Christmas
Table of Contents

If you're running low on time, you can simply print out some of these gift tag designs to add a special little touch.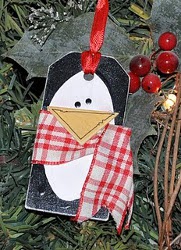 Make your Christmas gift tags truly one-of-a-kind with these creative crafts.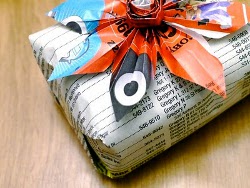 Make Christmas bows that are functional and showy.
Holly Gift Bow - This decorative bow has a sweet surprise for whoever receives it.

Felt Christmas Bow - Make a bow with a classic design that's sure to last.

Simple Gift Bow - Recycle your craft fabric for a clean-looking bow perfect for any style of wrapping paper.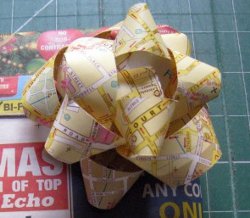 Bows are also some of the easiest recycling crafts you'll see during the holidays.
More embellished gift tags:
More Christmas bows:
Your Recently Viewed Projects