9 Knitted Christmas Ornaments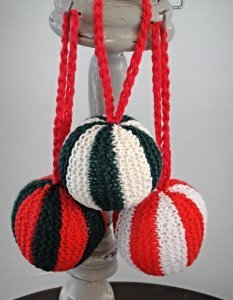 Nothing says Christmas quite like handmade Christmas ornaments. If you want to create lasting memories, check out these 9 Knitted Christmas Ornaments and pick out your favorite free knitting pattern. These Christmas ornament crafts don't take long to create, but the impact is undeniable. Everyone will love your cute and unique homemade ornaments and will want one of their very own to hang on their Christmas tree. Even if you aren't a knitting expert, you can surely complete these projects (and feel pride in your hard work, too).
There are so many Christmas ornament ideas to try, but there free knitting patterns are truly special. Knitting patterns require extra time and skill, so people will be so impressed by your hard work. When you give knitted Christmas ornaments as gifts, they serve as a meaningful reminder of the spirit of the season. You don't have to make the most complicated knit Christmas ornaments though.
Test out your knitting skills and discover why it's so fun to make homemade Christmas ornaments. Grab those needles and your favorite color yarn - you'll be finished with these knit Christmas ornaments before you know it.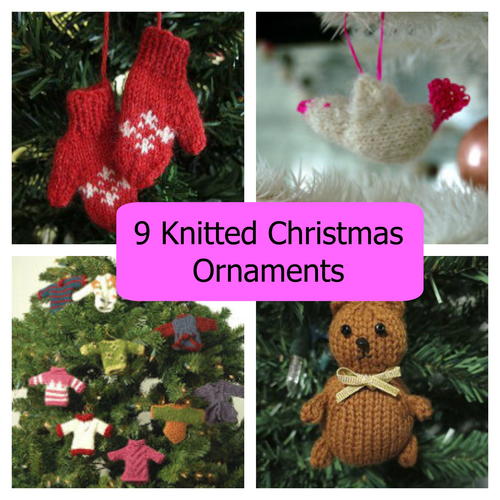 9 Knitted Christmas Ornaments
Table of Contents
---

Once you start working on a few knit Christmas ornaments, you just might catch the DIY Christmas craft bug. Luckily, there are so many kind of ornament craft projects to make and hang on your tree featured in the free craft collection, 93 Unique Christmas Ornaments To Make Now. Find out how to crochet, sew and glue your way to the perfect homemade Christmas ornaments. This collection includes ideas for crafting with felt, glass balls and so much more. Get inspired and start covering your tree in cute Christmas ornaments. Best of all, you can save these ornament and hang them up year after year.
---
Christmas Ornament Patterns You'll Love
Make a big impression when you hang one of these handmade Christmas ornaments on your tree. Whether you love elves or crave a sweet candy cane, these ornaments are the best way to show off your Christmas spirit.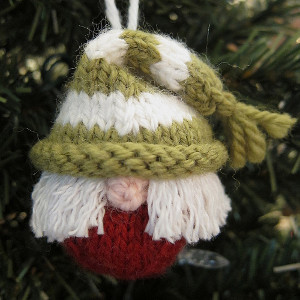 Our Favorite Knit Christmas Ornaments
If you think tiny crafts are boring or basic, you've never seen these adorable knitted Christmas ornaments. Check out these itsy bitsy teeny tiny Christmas ornament patterns and discover why it's never been more fun to downsize.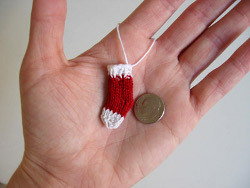 Double Knit Mini Christmas Stocking Ornament
---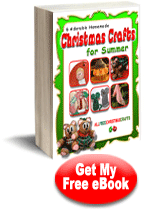 You might think that summer and Christmas have nothing to do with one another. Well, think again, because our free eBook 6 Adorable Homemade Christmas Crafts for Summer is filled with crafts for all season. While these DIY Christmas crafts have a distinctly Christmas look and feel, you can get away with making them any time of year. Once you've made a few knitted Christmas ornaments, change gears and work on one of the projects in this eBook.
---
Your Recently Viewed Projects