I Like Crochet Digital Magazine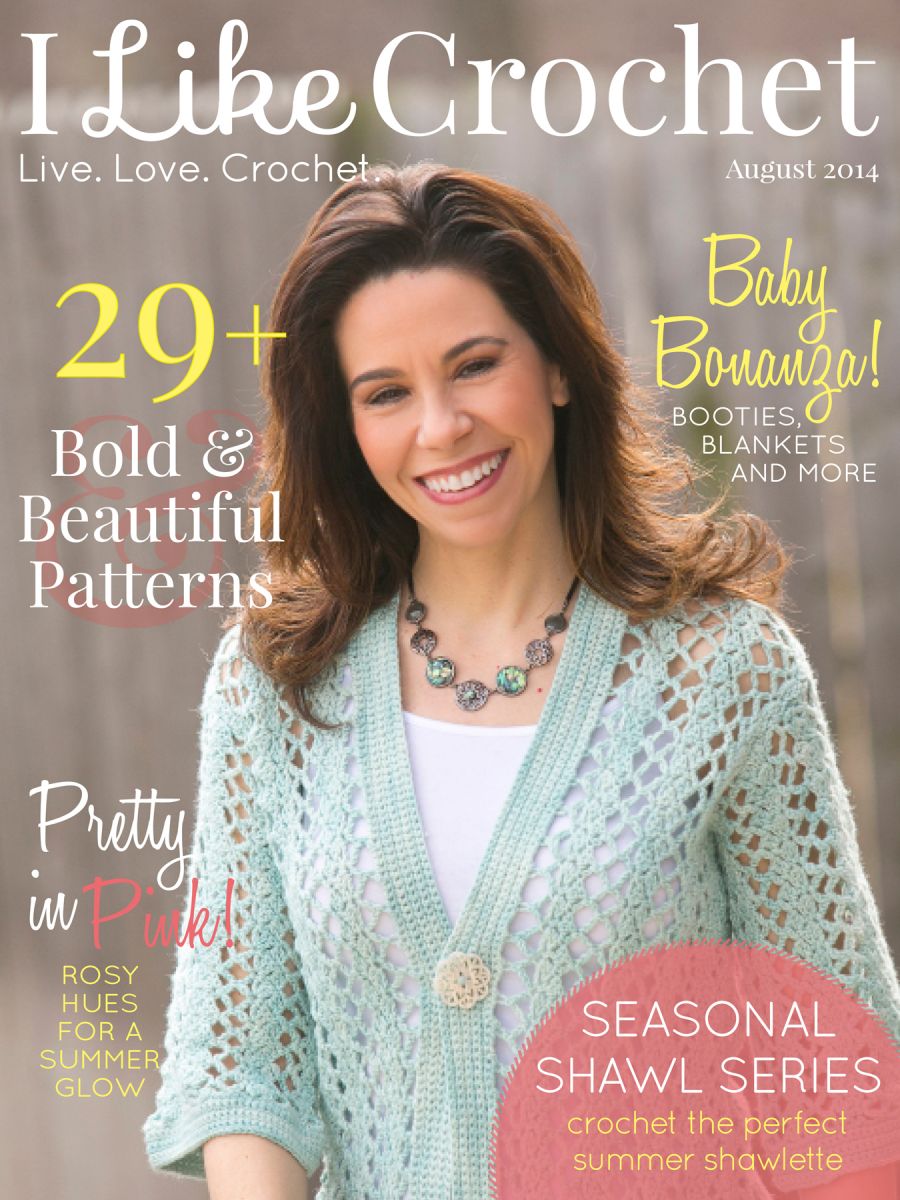 I Like Crochet Digital Magazine
www.ilikecrochet.com
Reviewed by Jeanette Benoit, Editor of AllFreeCrochet.com
If you are addicted to crochet, you know how exciting it is to find brand new, never-before-featured crochet patterns. Lucky for you, we have done much of this leg work for you in the new premium content magazine from Prime Publishing, I Like Crochet.
We are excited to announce the launch of our first-ever premium content site, I Like Crochet. This exclusive crochet site contains crochet patterns, tips, and tutorials that you won't see anywhere else. Unique to I Like Crochet, these patterns are made by the best crocheters in the industry and given to you in a beautiful digital magazine.
A subscription to I Like Crochet includes six issues annually, with each issue delivering 30 projects and 7 tutorials…that's like getting 190 NEW projects and 42 tutorials every year! For your ultimate convenience, there is also a variety of subscription plans, detailed below.
Website and Tablet Subscription the best value!
Take I Like Crochet with you wherever you go, and also enjoy website access for printing out projects and watching tutorials on your computer screen.
$34.97 for a 1-year subscription
Website Access Only
Enjoy I Like Crochet's projects and tutorials on your laptop or desktop computer.
$29.97 for a 1-year subscription
Tablet Edition
Read I Like Crochet on your tablet!
$19.97 for a 1-year subscription
I Like Crochet recently launched their premiere issue. To help show you what I Like Crochet is all about, here's a little sneak peek into the August 2014 issue:
Filled with more than 29 amazing patterns, this issue of I Like Crochet has a fantastic variety of crochet patterns to choose from. Browse crocheted wearables, accessories, vintage patterns, seasonal delights, home décor, and baby patterns, and more. The best part is there's a new set of never-before-featured crochet patterns inside every issue.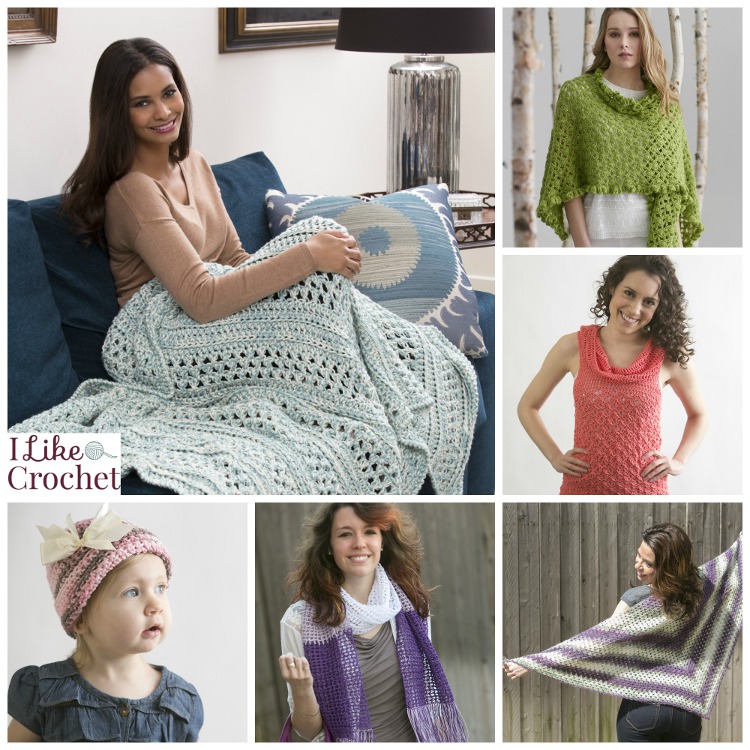 Take a look at a few of our favorite patterns in this issue (clockwise from top left):
Double Woven Throw

Evergreen Sequin Shawl

Berry Kiss Cowl Top

Beginner's Triangle Shawl

Colorblock Plum Scarf

Stawberry Shortcake Hat:
Plus, each issue of I Like Crochet also features book and product reviews, as well as helpful hints and tips from professional crocheters. It's a wonderful resource for crochet enthusiasts of all ages and skill levels.
Your Recently Viewed Projects