Christmas Craft Ideas: 25 Reindeer Crafts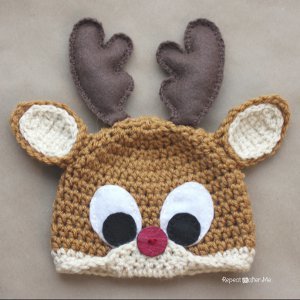 Everyone knows that Santa wouldn't get anywhere on Christmas Eve if it weren't for his faithful reindeer pulling his sleigh with all his gifts for little girls and boys. In this collection, Christmas Craft Ideas: 25 Reindeer Crafts, we are paying homage to this iconic Christmas animal. Whether you are looking for Christmas gift ideas, reindeer crafts for kids, or wearable crafts, like this adorable Rudolph the Reindeer Crochet Hat that's pictured here, you will find something amazing to make. We even have some reindeer Christmas decorations that are sure to garner a lot of attention at your next Christmas party.

Though there are a lot of red-nosed reindeer in this list, you will find the non-magical versions, too. No matter your style or skill level, you'll find your type of craft to make. You will love the variety of DIY reindeer ornaments there are, too. There are a lot of kid-friendly and recycled Christmas crafts, which means that you can make many of these on a budget and with the family. It's hard to deny how cute reindeer can be, especially when crafted with love.
---

Get creative, even with a tight budget with our free eBook, 7 Thrifty Christmas Craft Ideas. Let this eBook serve as your guide to homemade Christmas crafts this season. Each of these easy Christmas crafts is cute, fun and filled with Christmas cheer.
---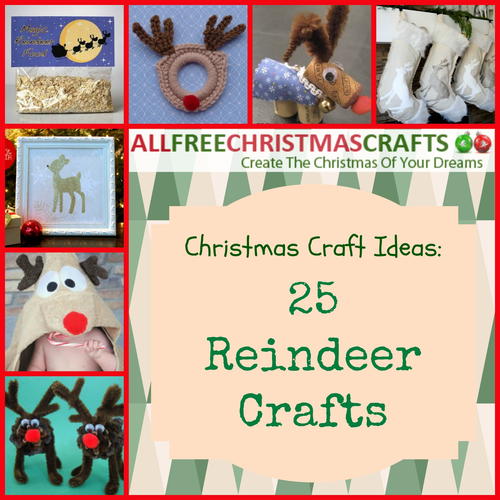 Christmas Craft Ideas: 25 Reindeer Crafts
Table of Contents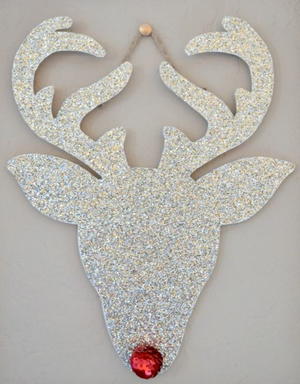 Decorating for Christmas is one of the most fun-filled aspects of the season. These DIY reindeer decorations are so pretty that you'll want to cover your home with them. From impressive reindeer wall decor that takes only minutes to make to incredibly creative wreaths and stockings, your home will be the envy of all your guests this Christmas.
---
Did you know that AllFreeChristmasCrafts has some awesome video tutorials? Watch and learn how to make a variety of Christmas crafts with step-by-step instructions. You can find all of our videos in the Craft Videos section.


---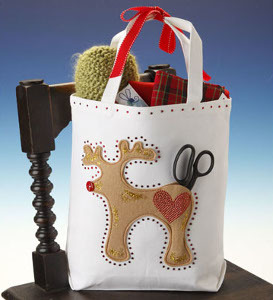 All of your family and friends will adore any of these beautiful homemade gifts. Not only will they appreciate the time you put in, they'll love how clever and cute they are. The Reindeer Christmas Canvas Gift Tote is a gift that is perfect for any avid knitters or crocheters in your life. Make this pretty bag and then fill it with yarn and other goodies they'll use. There are DIY Christmas crafts to make as gifts for both the adults and kids in your life. You won't have to buy anyone anything if you make it all!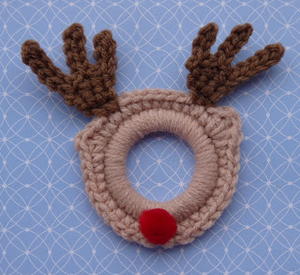 The DIY reindeer ornaments in this list are the coolest. You will be surprised at how many different household and craft materials can be used to make homemade Christmas ornaments that are inspired by our furry friends. From wine corks to wooden pears, these little reindeer will come to life before your eyes. Your Christmas tree will be ready to fly when you adorn it with all of these DIY ornaments.
---

Why buy when your kids can DIY? With our free eBook, 7 Easy Homemade Christmas Ornaments for Kids, you will find new ways to keep your children occupied during winter break with ornament projects that are easy and enjoyable.
---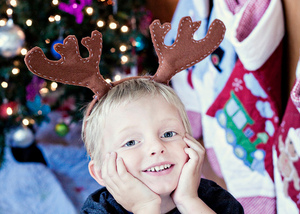 Become a reindeer in no time with these awesome wearable crafts. Kids will love wearing antlers throughout the holiday season. Create the Reindeer Antlers from fabric or make some super fast with the Precious Printable Reindeer Antlers. We promise you won't be able to stop FAWNing over your baby wrapped in this reindeer towel. It also makes a thoughtful and fun gift for anyone with a baby.
If you had a pet reindeer, what would you name it?
Let us know in the comments section!
Your Recently Viewed Projects