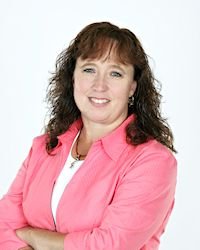 My name is Sherri Osborn. I wear many hats, and most of them are homemade!
I am a wife, married to my honey for more than a quarter of a century. I am the mother of three grown kids that make me more proud every day. I am also mom to a sweet Chihuahua. I am the blessed grandmother to four amazing babies, who were all born within 20 months of each other.
For most of my life, I have enjoyed experimenting with many craft techniques and mediums, and I enjoy sharing my love of crafting with everyone. I have over 15 years of experience in designing craft projects and writing and editing for Web sites, blogs, and print publications.
Besides the About Family Crafts blog, you can find my projects and articles featured on FamilyCorner.com, About.com, Mother's Home, and other sites. In the past, my crafts have been published in magazines including Redbook, Working Mother, and Moms Like Me. I have also contributed projects to Halloween recipe and project booklets published by Publications International. I also have written a craft book titled About.com Guide to Family Crafts (ISBN 9781598693461), and been a contributing author to two others: Fuzzy Fun (ISBN 0785351922) and Year Round Crafts for Kids (ISBN 0785388400). I also acted as the developmental editor for a book titled Crafter's Internet Handbook (ISBN 1929685432).

Links:
Blog
Facebook
Twitter
Pinterest
Linked In
Google+

Projects on AllFreeChristmasCrafts:
Your Recently Viewed Projects