Top 100 DIY Christmas Crafts of 2013: DIY Christmas Ornaments, Homemade Christmas Decorations, DIY Christmas Gifts, and More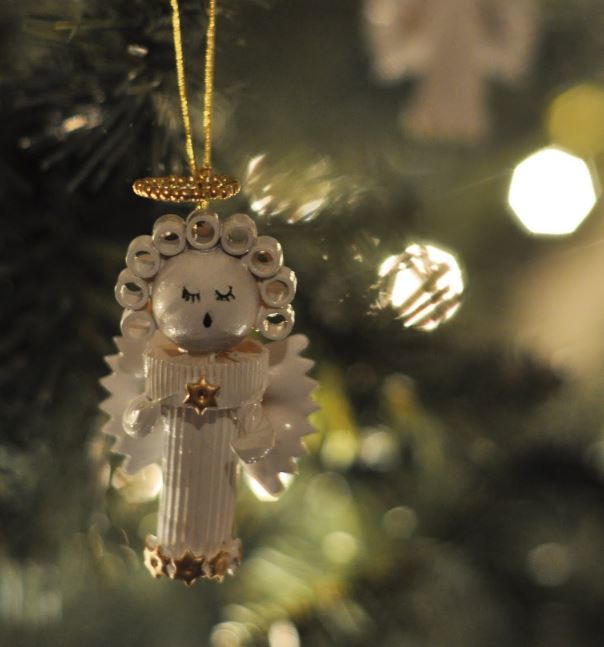 Drum roll, please. It's time for one of our favorite traditions here at AllFreeChristmasCrafts, the top 100 Christmas crafts of the year! We've made a list (and checked it twice) of the top projects you've loved all year long. Fun, right? This year we've got a wide collection, with everything from homemade Christmas decorations to deck your halls, DIY Christmas ornaments to jazz up your tree, homemade Christmas gift ideas for your friends and neighbors, and so much more!

If you've missed any of these projects throughout the course of the year, there's no need to worry. Now you can find all of our favorites in one convenient place. This list truly has something for everyone. Whether you're an experienced crafter or just starting out, you will be able to find the perfect homemade Christmas decoration for your taste and skill level. All of these DIY projects have been given the seal of approval by our trusty editors. Try a few out for yourself and see how easy it is to completely transform your living space for the holiday season.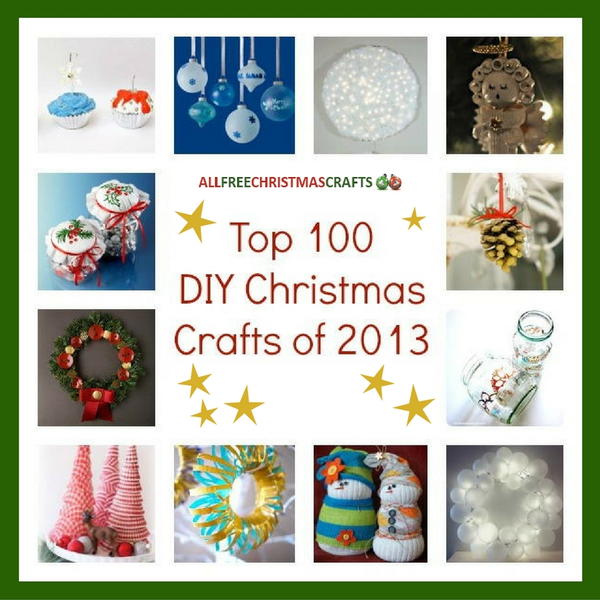 Top 100 DIY Christmas Crafts of 2013: DIY Christmas Ornaments, Homemade Christmas Decorations, DIY Christmas Gifts, and More
Table of Contents
Decorating the Christmas tree has to be one of the best parts of Christmas. Handmade Christmas ornaments can make it even more special. There's nothing quite like hanging your very own ornament on the tree. They make it even more fun to hang up year after year, with each associated with a fun memory! So instead of buying more from ornaments from the store, create some gorgeous homemade Christmas ornaments! There's a variety of crafting skills used, from crochet to paper ornaments. Learn how to make an ornament with these fantastic tutorials:
These DIY Christmas crafts are here to help you get your house bright and festive. From table top Christmas trees to put on your mantel or table, to DIY candles to brighten up a corner, there are so many ways to get your house ready for the holidays. By creating the decoration yourself, you'll not only add a personal touch to your holiday decor, but save some money, too! We've got plenty of ideas for you, from Christmas crochet patterns to stunning centerpieces. Deck the halls like never before with these DIY Christmas decorations.
If you're looking for even more can't-miss Christmas crafts, be sure to check out
Winter Wonderland: How to Make 8 Snowflakes, Snow Crafts, and Snow Projects
. This free eBook will have you dreaming of snowy ways to celebrate the season.
What would Christmas be without our favorite Christmas characters? Santa, snowmen, angels, and reindeer are all Christmas staples. From heavenly angels to Santa's four-legged friends, there's so many ways to make your favorite Christmas characters come to life. Make ho-ho-homemade Santa crafts or bring Frosty to life with these snowman crafts. These Christmas craft ideas are absolutely adorable and will help everyone in your family get in the Christmas spirit!
DIY wreaths are such a fantastic DIY decoration. Hang them on your front door to welcome your guests, or somewhere inside your house, where ever you need that festive touch. These DIY Christmas wreaths are absolutely stunning, and they use a variety of materials. From beads to pine cones, there's something here to please everybody. These DIY Christmas crafts are budget-friendly and beautiful.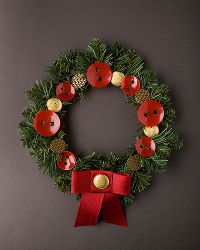 Check out some of the tutorials below:
Beyond the food, decorations, and spending time with family, the true spirit of Christmas is giving. You don't have to spend a ton of money in order to show them how much you care. Not to mention spending a bunch of time in those long lines, to get a gift just like everyone else. These DIY gifts can help your present stand out from the crowd. There's something far more personal about creating your own homemade Christmas gifts. Check out some of these fantastic DIY Christmas gift ideas:
There's nothing as thrilling as creating a beautiful Christmas decoration or homemade Christmas ornament from materials you already have lying around the house. Recycled crafts are the perfect way to create those stunning decorations without the hefty price tag that often goes along with them. We've got plenty of ways to reuse old materials, from toilet paper roll crafts to Mason jar crafts. Check out these brilliant DIY Christmas crafts: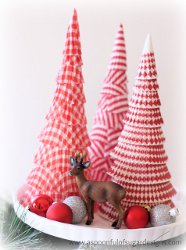 What were your favorite DIY Christmas crafts of 2013? Tell us in the comments section below!