100 of August's Most Terrific Christmas Crafts To Make Today + BONUS Free eBook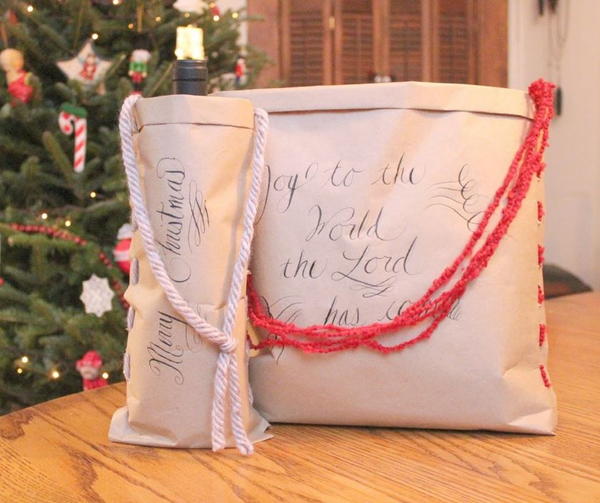 As Christmas draws closer and the economy continues to lag, you should reduce your stress by keeping in mind that there are a lot of little touches that you can take with Christmas crafts to make your household spiffy and ready for the coming season.
A little creative application of time and effort will not only keep you in the (red and) green, it'll help create a unique, handmade experience for you and your loved ones. Our list of Christmas crafts to make today will help you set up with ornaments, place settings, gift tags, and even some very unique gifts that anyone on your list would be happy to find under their tree. So gather your family, gather your glue and scissors, switch on your favorite Christmas music CD and get ready to build a Christmas to remember!

The holiday atmosphere always feels more complete with a little sparkle and shine. Whether you prefer to decorate with glittery greenery, light candles in every room, or hang lights inside and outside your home, a lovely glow can do wonders to achieve that Christmas spirit. These 21 Beaded Ornament Patterns You Can't Beat is a great way to add glitz to your Christmas decorating.

100 of August's Most Terrific Christmas Crafts To Make Today + BONUS Free eBook
Table of Contents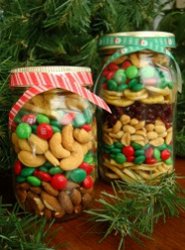 Decorations are one of the easiest ways to put your craft skills to work, and yet they leave a huge impact on any get-together. With these instructions, you can create a festive jar of holiday snacks to delight your company. If you're looking for something a little more personal, our 49 Cheap Homemade Crafts ideas collection will show you how to make unique ornaments, cards, and many other accouterments to accessorize your experience.

Some of the best decorations you can display in your space are homemade Christmas ornaments. Our ornaments tag page has every type of ornament project you can imagine. Your Christmas tree will thank you for adding such beautiful decor to its branches.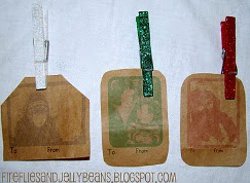 If there are two things kids love, it's Christmas and getting their hands dirty. Below, you can find some great Christmas crafts to make those little ones happy on both counts. Our Edible Snow Globe Place Settings are a tasty way to lead guests into a socially-optimal seating pattern, while our Glitter Clothespin Gift Tags are a fun, vintage way to direct them to the right gifts! As if that wasn't enough, it's an excuse to break out the glitter and glue, an approved way to delight children of all ages.

The right homemade gift can send a stronger message about how much you care than a store-bought gift ever could. Below, you'll find 25 of our most popular DIY jewelry tutorials, and with our 22 Fun & Fabulous Homemade Christmas Gifts you'll be set to make unique, colorful wallets and luggage tags to delight any young hipster, or maybe a coffee cozy to please a fellow crafter. For the traditionalist, we have a new take on the classic Christmas quilt, which will help you use up leftover fabric at the same time you create a cherished heirloom.

For more fantastic Christmas crafts to make today, be sure to check out our free eBook, How to Make Wreaths: 15 DIY Wreaths for Christmas. This collection includes wreaths made from recycled materials, fabric wreaths, and other unique wreath ideas. Decorate your door with a handcrafted DIY wreath this Christmas and get inspired by this festive eBook.
Your Recently Viewed Projects