Start this holiday season off right with a simple DIY gift ribbon project. Have you ever wondered how to make a gift bow? Learn how with this easy-to-follow tutorial for how to make Wrapped's DIY Gift Bow. Make a gift bow this Christmas with Wrapped's gift wrap paper and just a few more items. A homemade gift bow is always a great personal touch to any gift, but it is particularly thoughtful around the holiday season. Make your own DIY gift bows out of gift paper this Christmas season.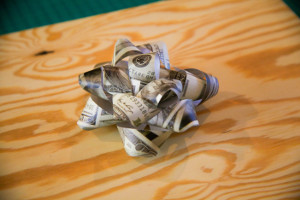 Materials:
Wrapped's gift wrap paper
Scissors
Pen
Ruler
Stapler
Double-sided tape
Instructions:
1. Measure and cut out:
3 strips, 10 1/2" x 3/4"
3 strips, 9 1/2" x 3/4"
2 strips, 8 1/2" x 3/4"
1 strip, 3 1/2" x 3/4"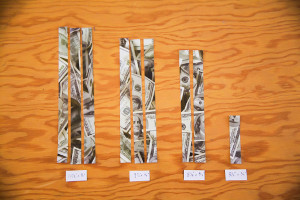 2. Twist each strip to form a loop at both ends and staple it in the center. The smallest piece will be looped into a circle.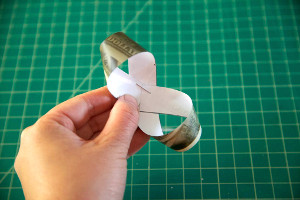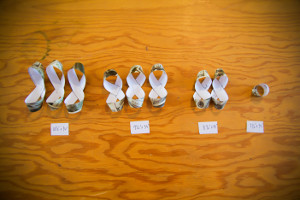 3. Layer the three longest pieces on top of each other, spacing them evenly and securing each with a staple. Place the largest set size on the bottom then layer the next set up. To finish, staple the circle in the center.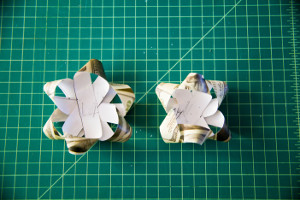 4. Add double sided tape to the bottom of the ribbon. And Voila! Your ribbon is finished! Stick the ribbon on your gift and you're ready to go!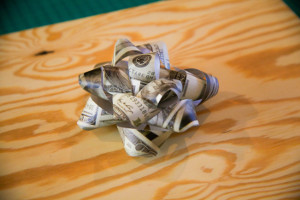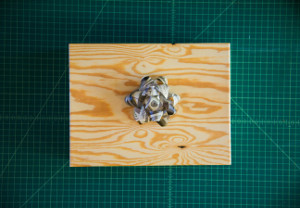 Your Recently Viewed Projects