21 Homemade Christmas Wreaths To Decorate Your Home
These homemade wreath crafts will get you into the holiday spirit!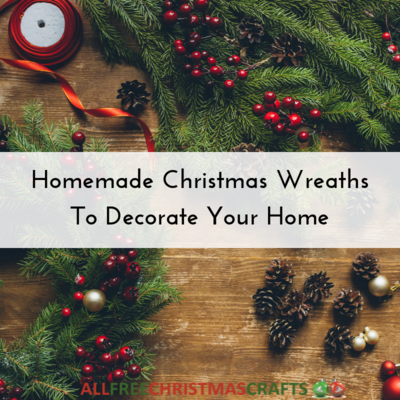 Table of Contents
Homemade Christmas Wreaths
Felt, paper, walnuts, oh my! There are so many materials you can use to create homemade wreaths. Spend some time making Christmas wreaths - you won't want to stop creating beautiful projects. You'll want to make so many of these, you might run out of wall space to hang them!
Upcycled Christmas Wreaths
Your guests will feel welcomed and full of holiday spirit when they knock on the door decorated with any of these lovely DIY wreaths. You don't have to be an expert crafter to create these beauties, you just need to have a little bit of creativity.
Which was your favorite? Let us know in the comments!
Your Recently Viewed Projects