20 Teacher Gift Ideas for Christmas
These handmade Christmas gifts are perfect for your favorite educators!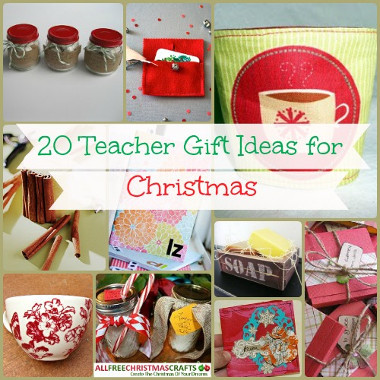 During the holiday season, it's important to celebrate the people who help us every single day. With these 20 Teacher Gift Ideas for Christmas, you can find the homemade Christmas gift ideas for any educator. Show your appreciation this season with an inexpensive, easy-to-create holiday craft. Check out a variety of gift ideas including candles, treat jars, and gift bags. While it's important to show your appreciation all year long, teachers deserve a little extra love during the holiday season.

Christmas is a time to think about the needs of others. Since teachers help in so many ways throughout the year, it only seems appropriate to show how much you care during the season of giving. These homemade Christmas crafts are great for any teacher or mentor in your life. You don't have to spend a lot of time or money in order to show someone you truly care. At the end of the day, it's the thought that counts and your teacher will truly appreciate the fact that you took the time to make him or her something special and from the heart.
Table of Contents
What is your go-to teacher gift?
Your Recently Viewed Projects