5 Ways to Decorate for Christmas with Coffee Filters + More Green Craft Ideas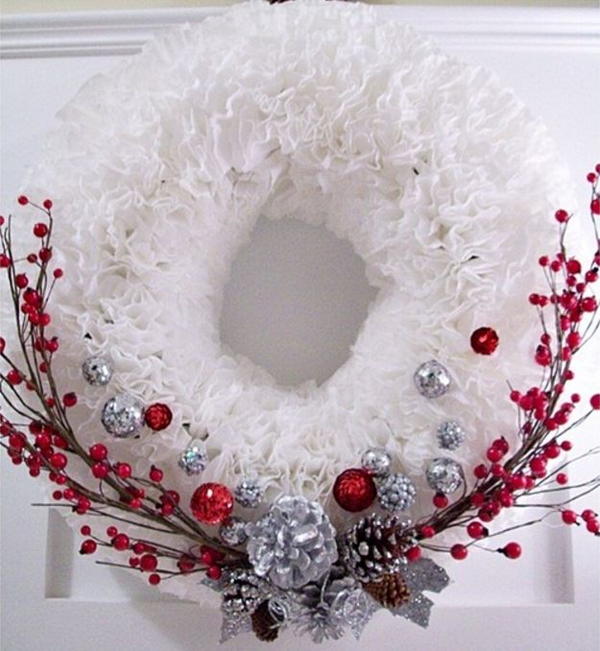 With holiday spending on the rise, you don't want to get caught up in a budget crisis. You can get started on being thrifty with your household materials with these 5 Ways to Decorate for Christmas with Coffee Filters and More Green Craft Ideas. This collection includes recycling craft projects for your Christmas home decor that will look just as high quality as anything in stores. These homemade Christmas decorations will not only fit in perfectly with your other DIY Christmas decorations, but they're all guaranteed to be one-of-a-kind.

Along with coffee filter recycling crafts, we also have plenty of recycled Christmas decorations using paper, old bottles (plastic and glass), cardboard, and cans. No matter what you have in your recycling bin, you're bound to find something to make. Why spend lots of money on Christmas decorations when you can not only save money by upcycling, but by also making things that no one would guess you made - let alone with recycled materials? Take a look at these amazing Christmas craft tutorials, and get started going green today.

5 Ways to Decorate for Christmas with Coffee Filters + More Green Craft Ideas

Table of Contents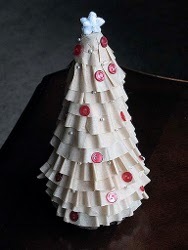 Not only are these projects thrifty ways to decorate for Christmas, but they're great practice for some popular techniques.

During the Christmas season, Mason jar gifts can be a real life saver. This free eBook, 7 Mason Jar Christmas Crafts & Christmas Gifts in a Jar, will help you save money and show others that you care. You can use Mason jars for so many different kinds of projects, so be sure to save this free eBook for later.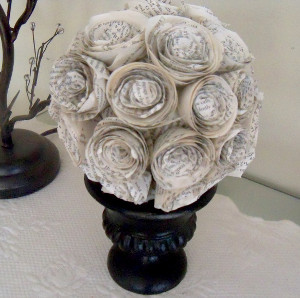 Paper is everywhere, so you can be sure that you don't have to spend a lot of money on materials for these papercrafts.
Simple Paper Flower Ornaments - This is a chic, fun way to decorate for Christmas with homemade ornaments.

Pretty Paper Tree - Paper provides so many ways to decorate for Christmas with its flexible shapes.

Paper Roses - Complement your tableware with elegance.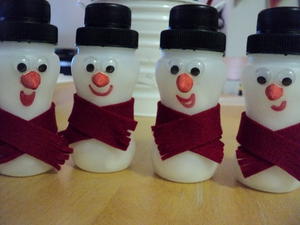 Refashion and transform an everyday recyclable into a whole new bottle craft.
Yogurt Bottle Snowmen - Make the most regular activities much more fun with a snowman craft bottle.

Plastic Bottle Ornament Bottoms - Make this as a gift for someone special.

Kids Toy DIY Snow Globe - You and your children will have so much fun making snow globes out of old jars.



Check out our collection of Recycled Christmas Decorations: 13 Snow Globe Tutorials. It is full of fantastically fun, kid, and budget-friendly recycled Christmas crafts. Snow globes are some of the most iconic Christmas decorations. This Christmas craft collection features the most "green" DIY snow globes our site has to offer. These wonderful winter crafts are not only cost efficient, but easy to make, and super fun to play with.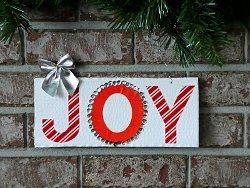 Cardboard is easy to work with, but also very reliable, so you can keep all of these Christmas craft projects for years.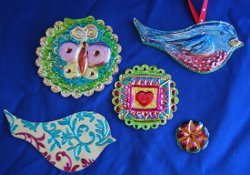 Instead of recycling them, grab some cans and learn about one of the many ways to decorate for Christmas with them.

Is your head swimming with exciting Christmas craft ideas? You're not the only one! It's never too early (or too late) to start working on home decor, DIY gifts, and handmade decorations. The projects found in this free eBook, 7 Thrifty Christmas Craft Ideas, are suitable for adults and children, so you can get the whole family involved in the creative side of Christmas this year.
What are your favorite recycled Christmas crafts?
Let us know in the comments below!
Your Recently Viewed Projects