24 DIY Garland Crafts for Christmas
Garlands are brilliant ways to dress up your home for Christmas. Christmas garland can be hung on walls, ceilings, or your Christmas tree, and it adds that bit of glam and Christmassy spirit we want in our decorations. In this collection, 24 DIY Garland Crafts for Christmas, we have assembled a list of the best DIY garlands you can make for Christmas. Not only are these garland ideas creative, easy, and budget-friendly, but they involve all sorts of different materials and skills, so no matter what kind of Christmas crafter you are, you'll find one that works perfectly for you.

Check out our different categories to help you find the DIY Christmas garland that you'll want in your home this year. The DIY Paper Garland category involves all sorts of fun and exciting papercraft projects. From fringe to free printables, the variety will impress anyone. For Knit and Crochet Garland Ideas, you will need to know how to work that yarn, but the results are amazing. These DIY garland crafts will be instant classics in your home. If you're a fan of burlap, then you'll have a difficult time narrowing down just which garlands you'll want to create for this holiday season. There are other fun fabrics, too. Ah, Garland Making with Food. Don't look at this category if you're hungry because these DIY garlands may never get made. Using candy, cookies, and more is such a creative way to decorate for Christmas.


With this list of 57 Christmas Crafts from Recycled Items, you'll save your hard-earned cash and the planet, one project at a time. All of these Christmas crafts from recycled items are incredibly unique.


24 DIY Garland Crafts for Christmas
Table of Contents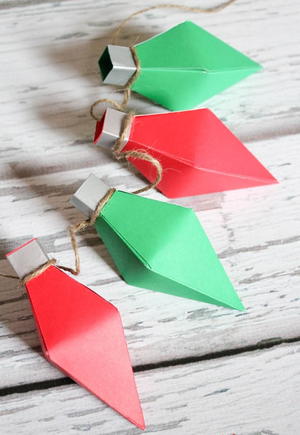 Paper is one of the best craft materials out there. It's easy to work with and gives an elegant and delicate look to your projects. Make DIY garlands with recycled materials, such as toilet paper rolls, old paint chips, or book pages to make some truly impressive garlands. Also, find free printables, washi tape crafts, and more in this category.


We all know how difficult it is to save money around Christmas, which is one of the many reasons you will love the full tutorials found in this eBook, DIY Christmas Decorations: 12 Tabletop Christmas Trees.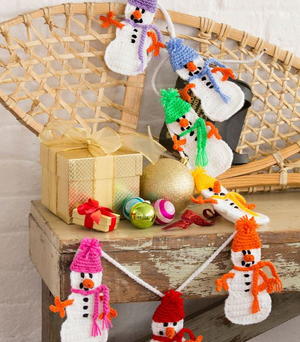 Knit and crochet Christmas patterns are a favorite amongst crafters because yarn is so versatile. If you want garland ideas that will last for years, then you will love the DIY Christmas garland projects found here. With the Upcycled Crocheted Doily Snowflake Garland/Bunting, you can either crochet the doilies for the project or use some old ones you may have around your home.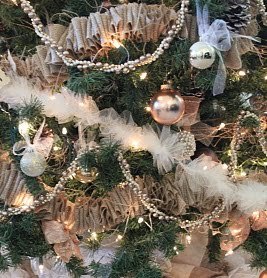 Burlap, tulle, felt (and wool felt!), and more. Those are the fabrics you can use with these amazing DIY fabric garland crafts. Burlap crafts are rustic and sturdy, which is why we love them for the holidays. You can dress burlap up or down, too, allowing to be even more customizable than other craft materials. If burlap is not your favorite fabric, then check out the other gorgeous garland ideas we have here.


Nothing is more welcoming than a festive wreath hanging on the front door, and nothing is more fun for a crafter than making their own. With this collection, 18 Amazing DIY Christmas Wreaths for Your Home, you will learn how to make a wreath you'll love.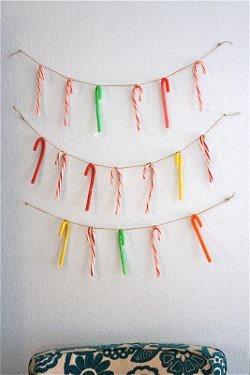 Certain foods are strongly associated with Christmas, but you might not have thought to use them as decorations. Well, it's time to change that idea because these DIY garland crafts are so incredible you won't be able to resist making them right away. Gingerbread, candy canes, and even cereal can be used to make original, colorful, and delightfully-scented garlands for your tree, walls, or ceilings.
Your Recently Viewed Projects