16 Easy DIY Christmas Gifts to Give This Year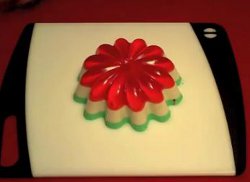 Giving is the reason for the season, and if you want to be able to show your loved ones that you really appreciate all that they do for you every day, make them a one-of-a-kind homemade Christmas gift like the ones on our list of 16 Easy DIY Christmas Gifts to Give This Year. These DIY Christmas gifts are for all kinds of people, and all of them have that special something that will let your friends and family know it was made with love. Christmas is getting closer, so don't forget to try some of these easy DIY Christmas gift projects!
16 Easy DIY Christmas Gifts to Give This Year




Table of Contents
You don't need to go to the toy store to find a Christmas present someone younger will enjoy. Check out these Christmas gifts for kids and you'll bring a smile to any young one's face.
If you know of someone who loves some everyday luxury, make them a homemade Christmas present they can take to the bath. These homemade Christmas bath gifts are sure to impress anyone in your life who loves to treat themselves to total relaxation.
Poinsettia Christmas Soap - This eyecatching blend of oatmeal and shea butter will be perfect after a long day.

Molded Holiday Bath Bombs - Anyone who loves spa treatments will be amazed at this handy Christmas gift.

Peppermint Christmas Soap - With the fragrance of your choice, these festive soaps will be both decorative and functional.

A personalized gift can be inexpensive and beautiful at the same time. Show someone just how much you care with these stunning and thoughtful presents. Creating a memorable Christmas gift does not need to cost a lot of money.




Make sure your list of easy DIY Christmas gifts includes patterns for loved ones on the go!
Christmas Crochet Tote Bag - This DIY fashion statement can be useful year round.

Embossed Velvet Christmas Gift Bag - Even if you can't sew, you can make a handmade Christmas gift to fill with treats.

Make sure you thank your host or hostess with a Christmas present they can keep for years.
Personalized Christmas Jar - It's easy, and can be placed anywhere in the house.

Holiday Tree Wine Bottle Cover - Surprise them with something deliciously festive.

Decorative Painted Wine Bottle - This recycled Christmas craft will send a special holiday message of your choosing.
Your Recently Viewed Projects