10 Popular Craft Ideas for Christmas: The Best of 2011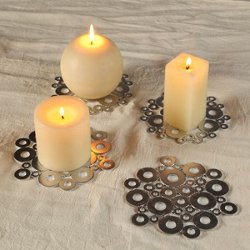 You've probably noticed that when the end of the year draws near, there are a ton of "best of" lists that pop up. Some of these lists include the best movies, the best books, and the biggest news stories. Of course, we had to get in on the fun and come up with our own list for the end of the year. The big difference between us and everyone else is that our list was decided on entirely by our readers! These are the absolute most popular craft projects for Christmas from 2011 as decided by you!
Check out this list for our comprehensive guide to the most popular Christmas craft ideas from 2011. We've highlighted easy crafts for Christmas and DIY Christmas decorations. Walk in a winter wonderland all year long with these popular projects and craft collections.
10 Popular Craft Ideas for Christmas: The Best of 2011
Table of Contents
Easy Christmas crafts are a great way to unwind and de-stress! Complicated projects can be time consuming and frustrating. Easy Christmas crafts are also wonderful because they can be turned into a family activity. Gather up the kids and make one of these simple craft projects.
Who doesn't love to deck the halls during the Christmas season? There are so many crafty ideas for the holidays, including wreaths, garlands, pillows, mantel decor and more. For these DIY Christmas decorartions, you can use recycled materials, a sewing machine, a crochet hook, knitting needles, paper and so much more!
Your Recently Viewed Projects