14 Felt Christmas Ornaments To Make
There are so many fun and interesting ways to decorate a Christmas tree, but there's something about felt ornament patterns that really make a statement. The projects in 14 Felt Christmas Ornaments to make are cute and fun to make. You will never be bored when you have all of these DIY Christmas ornaments on hand. Start working on these ornaments well before the holiday season begins. By the time Thanksgiving is over, you'll have a ton of cute handmade items to add to your tree. Best of all, these patterns are family friendly, so you can gather up the kids and spend an afternoon crafting for Christmas.

If you think about it, there's never a bad time to make felted Christmas ornaments. After all, you can celebrate Christmas in July or December, but you can also have your own little holiday celebration whenever you want. The Christmas spirit will put you in a good mood and make you happy, and there's nothing wrong with that. Christmas ornament crafts are fun because anyone can do them and you can use a ton of different supplies to get the job done. In fact, once you learn how to make Christmas ornaments, you may never buy one again. Felt Christmas ornaments can also be given as gifts during the year, so they can be hung on the tree when the holiday season rolls around. Make one of these felt Christmas ornaments and be sure to add a personal touch. Whatever you make, it's sure to be cherished for years to come.
Table of Contents
How to Make Christmas Ornaments: Projects for Beginners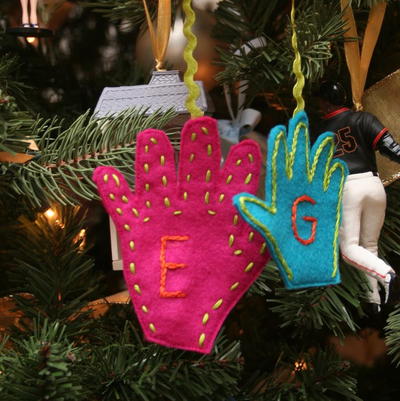 When it comes to easy DIY Christmas ornaments, don't be afraid to use what you have. Sometimes, all you have is your hand, and that's okay! No matter what you end up using to create your felt Christmas ornament patterns, you'll love the results. These felt Christmas ornaments are so much fun to make, so start working on them as soon as you can. When Christmas is over, hang them on a doorknob for a touch of winter all year long.
Our Favorite Felt Christmas Ornaments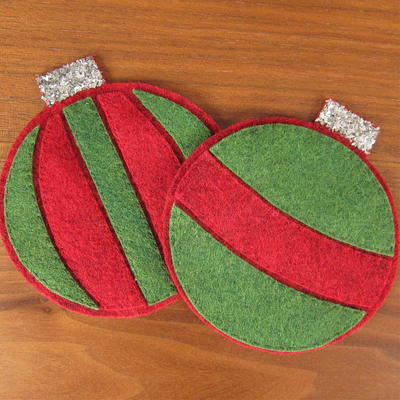 Here at AllFreeChristmasCrafts, we see a ton of cute DIY Christmas ornaments, While we hate to judge these festive projects, it's easy to come up with a list of favorites. These felt Christmas ornaments have left a lasting impression on us and keep us dreaming of the holiday season. It's easy to imagine sugarplums dancing in our heads when we get to stare at these pretty felt ornament patterns. Create your own mittens, stars, hearts and so much more - all you need is this list of felt Christmas ornaments.
Your Recently Viewed Projects