A Homemade Christmas: 13 Craft Ideas and Breakfast Casserole Recipes free eBook
A Very Homemade Christmas: 13 Craft Ideas and Breakfast Casserole Recipes for the Family free eBook
Discover fun homemade gifts for Christmas, DIY decorations and delicious recipes to make this the most memorable Christmas yet!
You don't have to choose between your family and crafting for Christmas this year, you just need to take a look at our newest eBook, A Very Homemade Christmas: 13 Craft Ideas and Breakfast Casserole Recipes for the Family. With the craft materials you may already have at home, redesign your Christmas home decor with the help of your loved ones. We're also providing you with a special treat courtesy of AllFreeCasseroleRecipes.com, 5 of the best breakfast casserole recipes from top food bloggers. You can't craft with an empty stomach, so bring in some extra holiday cheer with easy-to-follow recipes that you can make in no time.

It can be difficult finding time to dedicate to your family as well as your crafting, especially with the holiday season on its way. Luckily, you won't have to worry this year, because this homemade Christmas crafts eBook has projects you can do at home with your family's help. These tutorials include Christmas home decorations, Christmas sewing patterns, and much more! There's even a bonus of 5 breakfast casserole recipes that you can whip up to keep everyone warm and toasty while you're all crafting this winter.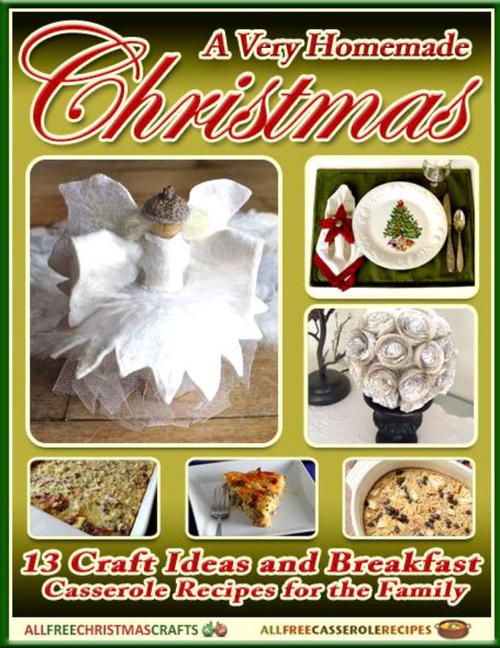 Download your free copy of A Very Homemade Christmas: 13 Craft Ideas and Breakfast Casserole Recipes for the Family today!
A Very Homemade Christmas: 13 Craft Ideas and Breakfast Casserole Recipes for the Family
Table of Contents
Note From the Editors
Dear Readers,
Christmas is all about spending time with loved ones. One of the best ways to bond is over Christmas crafts, as they are personal and can be done at any time. Our free eBook, A Homemade Christmas: 13 Craft Ideas and Breakfast Casserole Recipes, was inspired by family crafting, and you'll find it full of fun and festive ways that your family can get ready for the holidays. There's even a special bonus for crafters who love cooking; we've included 5 bonus breakfast casserole recipes that will be the perfect way to keep everyone warm while you work on your Christmas crafts. The holidays are getting close, so be prepared – this eBook has everything you need to get the whole family crafting this Christmas.
These homemade Christmas crafts for the family come from some of our best craft designers, so you can expect quality and creativity. We've also gathered the best recipes from amazing food bloggers working with AllFreeCasseroleRecipes.com. You won't have to stress about spending all of your money on new Christmas items this year, as this eBook has everything you'll need to kick start your Christmas for less.
You can find more tutorials, tips, and decorating ideas at AllFreeChristmasCrafts.com.
Our eBooks, like all our Christmas craft projects, are absolutely FREE to members of our crafting community. Please feel free to share with family and friends and ask them to sign up at our website for our free e-mail newsletter.
Happy Crafting,
The Editors of AllFreeChristmasCrafts.com

What's Inside This Free eBook
Homemade Gifts for Christmas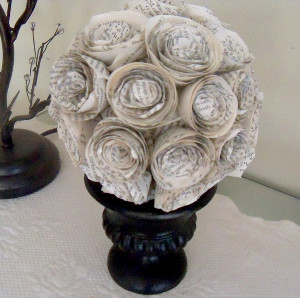 Paper Roses (pg. 17): Elegance can be inexpensive as well. Making paper flowers to decorate your home during the holidays not only looks unique, but also saves you so much money. Instead of buying flowers that will die in a few weeks, you and your family can make beautiful, blooming centerpieces that will last for months. You can use the tutorial for this papercraft with recyclables or your own craft paper to create a one-of-a-kind presentation for any of your upcoming Christmas parties.
Embroidery Hoop Snowman Card Holder (pg. 19): Don't let the name fool you, this craft is for everyone, even those who don't know embroidery. Be thrifty by using embroidery hoops as a base for a quick and cute snowman craft that will attract so much attention. Put the Christmas cards you receive in the spotlight with a cute Christmas character that your little ones can help design. Instead of marking up your walls with tape, you can simply slide the cards into place and move them as often as you please. This Christmas decoration can be hung in any room, and when it's time to take your Christmas cards and decorations down, it'll be a much easier process than pulling cards off of a wall.

BONUS! Breakfast Casserole Recipes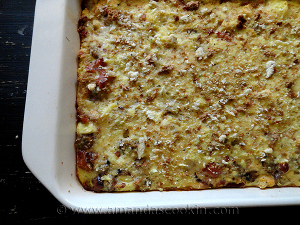 As an extra special Christmas present bonus for all of you readers, we're also offering you the opportunity to download some of the most scrumptious breakfast casserole recipes you'll ever taste thanks to AllFreeCasseroleRecipes.com. Whether you're looking for a touch of sweetness in the morning or a meal that will give a little pop and kick, these five recipes from top food bloggers have what you're looking for. You don't have to be a cook to want to try something new! Now your family can be not only crafters but chefs. Everyone can contribute, and you'll have a great time getting a little messy and very full.
Need Help Downloading?

You can easily download and print out each book for on-hand reference while crafting. For help downloading our eBooks, check out the FAQ here: How to Download our eBooks.

Don't Miss Our Other Christmas Craft Ideas!
Be sure to check out our entire collection of free Christmas craft eBooks. You'll find titles such as:
Subscribe to our Free eNewsletter
With your free copy of A Very Homemade Christmas: 13 Craft Ideas and Breakfast Casserole Recipes for the Family you can also subscribe to our Crafty Christmas Ideas newsletter to become part of a fantastic Christmas crafting community. In subscribing to the newsletter you will receive:
Three weekly emails with free ornament crafts, tips, collection pages and more.
New FREE projects made available to you throughout the year.
Access to our full site of Christmas ornament projects and tutorials for you to enjoy.
The opportunity to share ideas and help others in the Christmas community.

Christmas is around the corner, so prepare with A Very Homemade Christmas: 13 Craft Ideas and Breakfast Casserole Recipes for the Family now, it's free! Also, be sure you subscribe to receive our newsletter Crafty Christmas Ideas, too. Don't wait any longer, all the Christmas craft ideas for kids, Christmas crafts for preschoolers, Christian Christmas crafts, Christmas ornament craft ideas and more are right at your fingertips. These Christmas craft ideas will not only make you a better crafter but they will bring you a ton of inspiration for future projects!
Your Recently Viewed Projects