What is Christmas in July?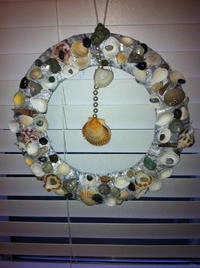 You have probably heard of the phrase "Christmas in July" but may not know what exactly that means. What is Christmas in July? It is the idea of taking Christmas, a holiday celebrated in the middle of winter, and celebrating during the month of July, in the middle of the summer. Though it seems like an oxymoron, it is a very popular unofficial holiday celebrated around the world. Many stores feature products and sales, and people decorate, celebrate, and stay warm while joining in on this seemingly out-of-place holiday.

With a fascinating mix of origins and gaining popularity through the years, the Christmas in July history is a fun one. There are many Christmas in July ideas to help you enjoy yourself, too, including specific Christmas in July decorations and party ideas for the whole month. As previously mentioned, there are many Christmas in July celebrations that people partake in around the world. People love Christmas, so why not celebrate this holiday more than once a year?

Using what you already have in your home and making recycled Christmas crafts is a great way to save during any Christmas celebration. Let this free eBook, 7 Thrifty Christmas Craft Ideas eBook serve as your guide to homemade Christmas crafts this season. Each of these easy Christmas crafts is cute, fun and filled with Christmas cheer.

What is Christmas in July?
Table of Contents
In winter, many of us are dreaming of summer, but it is the opposite in winter. Sometimes Christmas festivities seem too far away. Christmas in July festivities last throughout the month with no specific date. Christmas in July celebrations are thought to originate in the 1930s when a summer camp put up a Christmas tree, gave gifts, and feasted on holiday foods in July, which gained attention. However, a Hollywood film, Christmas in July, released in 1940 was the first time the mainstream public was introduced to this phrase. The movie, starring actors Ellen Drew and Dick Powell, is not particularly Christmassy; it is more of the idea of the Christmas mentality. At Christmastime, people are happier, spend more, and indulge. The premise of the movie is that the main character comes into money and celebrates as if it were Christmas. However, the phrase has adapted from this and become what it is today over time, through different organizations and people picking up these ideas.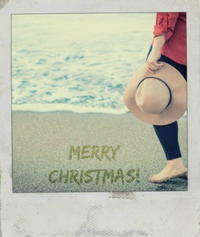 Though many of the winter Christmas traditions are celebrated in X-Mas in July happenings, because it is summer, some things are a little different. You may have seen Christmas in July decorations, including homemade Christmas ornaments that show Santa enjoying summer activities, like water skiing, surfing, sipping on a cocktail in flip-flops and a Hawaiian shirt. Ice cream, cool drinks, and beach decorations are popular, too. Instead of melting snowmen, some people even make "snowmen" out of sand. The beauty of this unofficial tradition is that people can get super creative.

Use our beach tag page to find the best Summer Christmas crafts to use for your Christmas in July parties. These projects mix summer and winter seamlessly to create beautiful decorations that can be used in July or December just the same.
Another fun origin of Christmas in July is the story of Irish tourists visiting Australia in the summer of 1980. Because Australia is in the southern hemisphere, they celebrate their December Christmas in the summertime. These tourists were so excited to see snow that they persuaded the owner of the Mountain Heritage hotel in the New South Wales Blue Mountains to throw a "Yulefest" to recreate Christmas festivities while they were on vacation. It was an instant hit and still celebrated every year. Events include building snowmen, singing carols, decorating the area, and large Christmas dinners throughout the summer.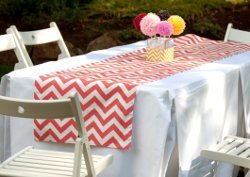 In the rest of the world, there are many local Christmas in July parties, with events including fun runs, music, parades, decorations, and visits from Santa Claus (who may be dressed in shorts and a t-shirt, rather than his stuffy winter costume). One of the most noteworthy events in the United States is the Christmas in July festival held in West Jefferson, North Carolina. Since 1987, citizens and tourists have gone all out to celebrate their local Christmas tree industry, along with traditional mountain music, dancing, and arts and crafts. This popular affair attracts many visitors every year.

Find projects you can start on this summer! From ornaments to Christmas crochet and sewing projects, there's no shortage of holiday crafting ideas found in our free eBook, 6 Adorable Homemade Christmas Crafts for Summer. It doesn't matter what time of year it is - you'll always find ideas and inspiration for holiday crafting.
Do you celebrate Christmas in July? Let us know in the comment section below!
Your Recently Viewed Projects