13 Christmas Keepsake Crafts
Make Christmas crafts that are full of handmade love!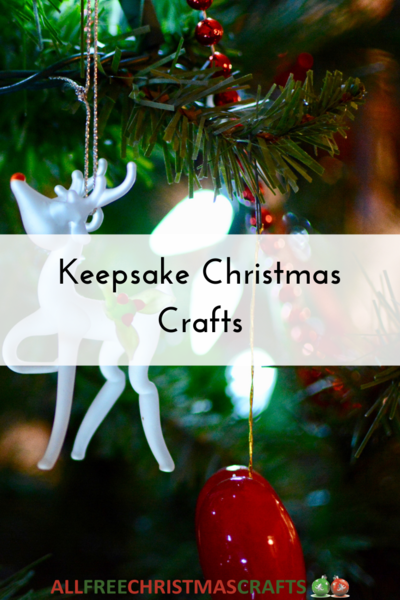 Making Christmas crafts that come from the heart is important for Christmas memories of the past and for the future. This collection of Christmas keepsake crafts will provide you with homemade Christmas ornaments, homemade Christmas gifts, and other Christmas decor with a personal touch. These photo crafts and customizable projects will fill your heart with joy. These keepsake ornaments, gifts, and decor will make everyone who sees them smile and think about all their loved ones and Christmas memories. What's better than that?

Find the most beautiful homemade Christmas ornaments that involve photos, embroidery, and other handmade touches. There are incredible DIY gift ideas that are perfect for parents, grandparents, along with other relatives and friends. These include decorations and other gifts that will make them all smile from ear to ear. Our last section has more decor items that you may want to personalize for your own home. Of course, these can be given as gifts but they will be absolutely fitting in your home during the holidays this year and the next. All Christmas crafts are wonderful but, when they are made with love and personal touches, they mean that much more.
Table of Contents
DIY Keepsake Ornaments
These photo projects make the most spectacular DIY ornaments you have ever seen. Use your favorite family photo, a little bundle of joy, or an important photo of a lost loved one, or a combination of memorable photos to create some of these homemade Christmas ornaments. If you aren't looking for photo crafts, you're still in for some treats. There are salt dough hand and footprint ornaments, personalized sewing crafts for ornaments to remember the year, and more. 
Personalized Homemade Christmas Gifts
Coasters, DIY necklaces, casserole dishes, mugs, and more. These personalized keepsake gifts are one-a-kind and amazing. Your loved ones will fawn over these gifts and keep them forever. How appreciative would grandma and grandpa be if they got a gift with a photo of their newest grandchild? Friends will love the thoughtful DIY gifts, as well as sisters, brothers, cousins, and teachers. These sweet ideas involve different keepsake designs that anyone would love.
Photo Crafts and Other Decor Ideas for the Home
DIY Christmas decorations that are handmade with love and full of memories is the way to go when setting up your home for Christmas. Using old family photos for Christmas crafts or even making a keepsake box for more memories makes your house a home. There are few more heartwarming crafts than the ones shown below, like beautiful DIY wreaths and garlands. You will even find little ways to personalize the rooms in your home with these unexpected ideas.
Which craft was your favorite? Share with us in the comments!
Your Recently Viewed Projects