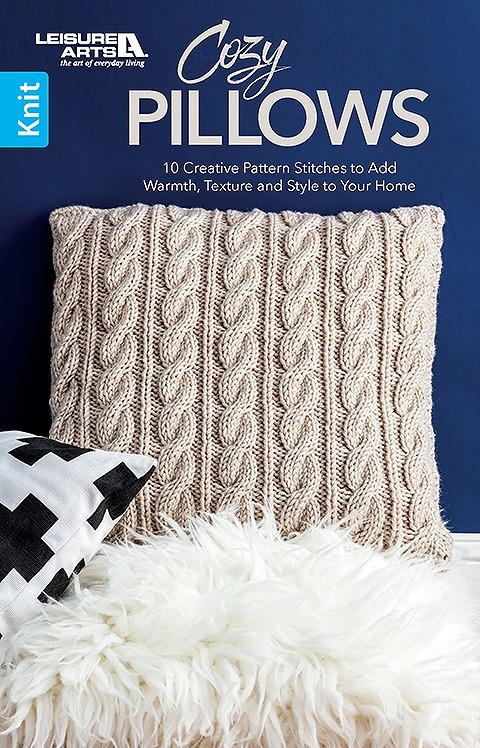 Cozy Pillows
www.leisurearts.com
Reviewed by zzz Christine zzz Weiher, Editor, AllFreeChristmasCrafts.com

As I get older I realize more and more that a home is never completely finished; we're constantly making changes, tearing things down or putting in fabulous additions. What I'm also beginning to learn is that we don't have to make large changes in order to flip a room. Simple throw pillows can transform a room into an incredible zen-like place.


In Cozy Pillows you get 10 patterns to create cozy, warm pillows that will look fabulous in any room of the house. Eye-catching knit stitches will make all your pillows look professionally made. With this book you can dress up your home with pillows that are quick and easy to make and will add a bit of texture and flare.


The pillows are made with different stitches including the cable stitch, imitation lattice, pinnacle chevron, ribbed cables and more; there's even a bolster pillow pattern that will pair nicely with any of the other pillows. The pillows were made with a variety of yarn weights from companies like Red Heart, Patons and Lion Brand.


Toward the back of the book, much like many other pattern books, are a few pages with guides, symbols, stitch tutorials and yarn information. Even if you're a seasoned vet when it comes to knitting, you might need a little refresher, so Leisure Arts is here to help.


If you're looking to change up a room or simply want something cozy to snuggle, this book is calling your name. Plush and stylish pillows are easy to make and will add just the right touch to your home.
Your Recently Viewed Projects