Buying an Artificial Christmas Tree: What You Need to Know
Check out our artificial Christmas tree buying guide, and you'll be well-prepared this holiday season!
By:
Chelsea Scarnegie, Editor, AllFreeChristmasCrafts.com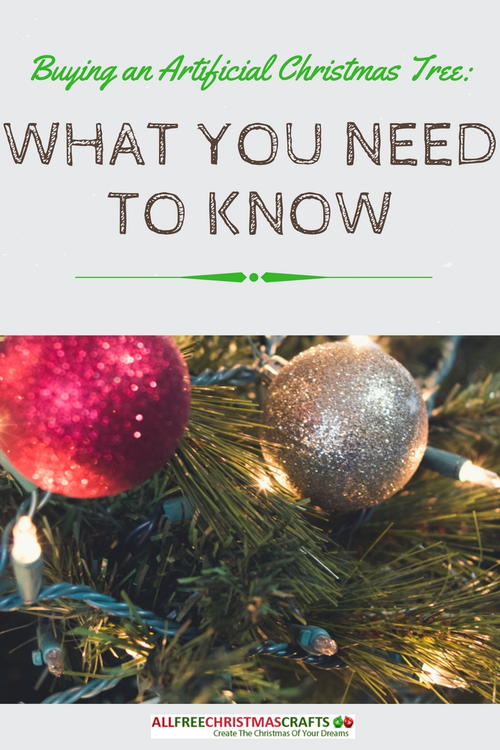 In many households, putting up the Christmas tree is an important tradition that families enjoy together. While some homes love the romantic element that a real tree can bring to one's living space, there are many families that prefer to keep things simple and go with an artificial one. However, as many people know, buying artificial Christmas trees isn't always an easy task. With our guide, Buying an Artificial Christmas Tree What you Need to Know, you should be well-equipped to handle all the "faux tree mishaps" that might come your way.

From information like the best time to buy an artificial Christmas tree to tips on storage, you'll know exactly what to expect when you're selecting the perfect tree. After all, this is no small purchase - an artificial tree can last for many years, so you'll want to make sure you're choosing something you'll be proud to display every holiday season. And if you're still on the fence about real vs. fake Christmas trees, be sure to consult our fun reader testimonies below

We couldn't have completed this article without the help of our passionate AllFreeChristmasCrafts readers! They shared their own artificial Christmas tree struggles and advice, so you can learn from real people's experiences (and sometimes funny stories). Keep reading for the best artificial Christmas tree tips around.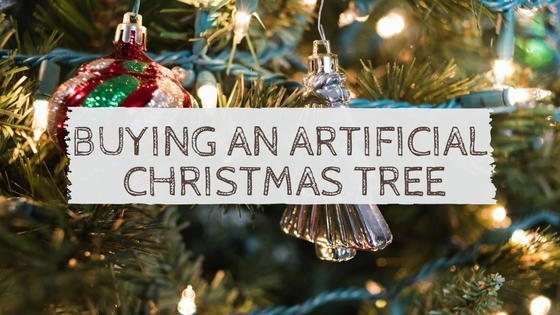 How much are artificial Christmas trees?
The average cost of an artificial Christmas tree is around $100. There are even some trees on the market that are sold for $1,000 or more. As can be expected, the more you're willing to spend on an artificial Christmas tree, the more realistic your tree is going to look.

The average price of a real Christmas tree is about $50, so at first glance, it might look like a fake tree will set you back way more than a real one. However, assuming that your artificial Christmas tree lasts you 10 years, over the course of a decade, you'll be spending 1/5 the amount on Christmas trees (a one-time purchase of $100 vs. 10 Christmas trees at $50).

From reader Linda C.: "You get what you pay for. I spent $100 on my first artificial tree in 1992 and it lasted over 20 years. A couple of years ago I wanted a pre-lit tree and paid about $400. It is nice and full and fits nicely in its original packaging."
When do artificial Christmas trees go on sale?
Unlike their real counterparts, artificial Christmas trees can be purchased all year round. However, some of the best times to get your artificial Christmas tree include Black Friday, Cyber Monday, post-Christmas sales, and "Christmas in July."

On Black Friday, along with many other products, Christmas decorations are greatly reduced, which means you can get a nicer tree at a better price. Best of all, you'll have it just in time for Christmas! Similarly, Cyber Monday offers a chance to find great prices on artificial Christmas trees - and it makes comparing features like prices, height, and material a breeze!

The week after Christmas, you will find all those coveted decorations on clearance and discounted prices. Who says you can't get ready for Christmas a year in advance? Or, if you think a year is too early, you could wait until July. Popularized in Australia, "Christmas in July" allows you plenty of time to find your tree and stay abreast of the upcoming holiday trends. With your tree purchased so early, you can kick back and relax without the stress of another holiday "to-do."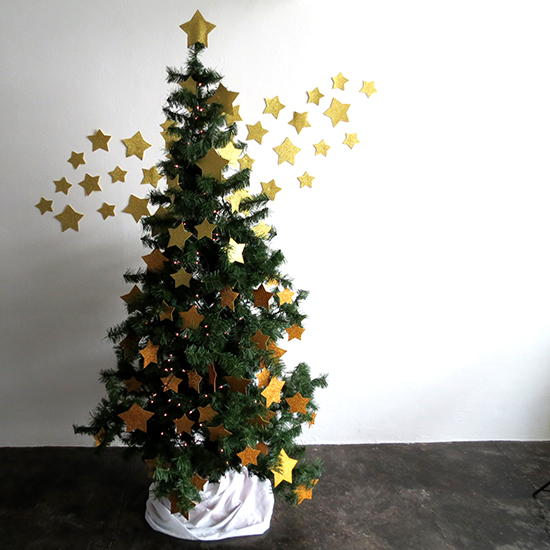 As far as whether to get your artificial Christmas tree pre-lit or not, opinions are mixed, so be sure to really weigh the pros and cons, and read product reviews. While "regular" artificial Christmas trees allow you to be creative in your decorating, they do require a bit more work to set up. And while pre-lit Christmas trees are ready on arrival, you're forced to stick with one lighting style for possibly many years to come.

From reader Kathy A.: "I have no complaints about mine... I bought it in 1987 and at $129 it was an investment then. Sure I've had to wire a couple of branches here and there but if you take the time to properly open and close the branches it will last a lifetime. It isn't pre-lit (that wasn't an option in those days) but it is realistic... meanwhile my sister is on her 3rd pre-lit one and still needs to add lights to make up for the sections that die each year."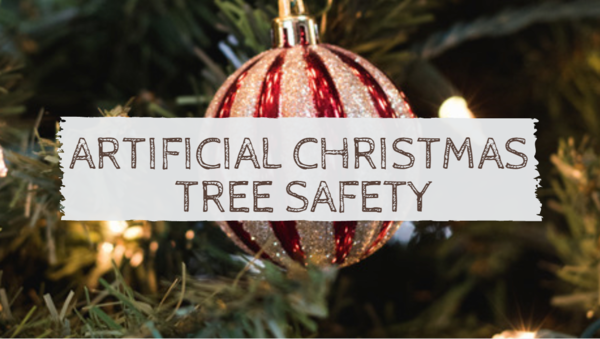 Are artificial Christmas trees safe?
Many people who choose to go the artificial route do so because of allergies to cedar and pine. According to AllFreeChristmasCrafts reader Ann D., "I like mine... Turns out I am allergic to cedar... I was always sick at Christmas, and now I wish I had known sooner."

However, it was recently discovered that older versions of artificial Christmas trees had been cut from PVC sheets, which can be toxic. According to the article "How to Find a Non-Toxic Artificial Christmas Tree" by Alicia from The Soft Landing, "Lead is a big concern in Christmas decorations because it's often used as a stabilizer in PVC plastic. Lead is a neurotoxin that can cause learning disorders, brain and nerve damage, hearing problems, stunted growth, and digestive problems. Scientists are increasingly convinced that there is no safe level of lead exposure, especially for young children."

Unless you know your artificial tree is from an American company, it's best to take some precautions when being around it. Little things like keeping children away from the tree and washing your hands after decorating can go a long way to help prevent spreading lead dust throughout the house.

And, like real Christmas trees, there's also a risk of fire whenever electrical lights are involved. According to the North Carolina Consumers Council, "Even flame retardant or flame resistant artificial trees can eventually succumb to a fire as their resistance wears off when completely consumed in flames. By following the instructions on Christmas tree light packaging, owners can determine how many light strings they can safely connect before posing a threat to their homes."

From reader Casey A.: "I wish I would've been told not to try and rearrange the pre-lit Christmas tree's lights. I have tangled and twisted so many lights and branches I had to throw out the entire thing. My light strands loosened. My branches scrunched up, and it looked awful. I may have blown a few bulbs resulting in non-working sections. Ugh! A little OCD goes a long way - the wrong way!"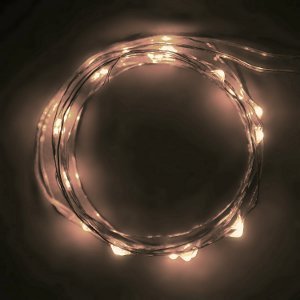 Are artificial Christmas trees recyclable?
If you've found the perfect replacement for your old artificial tree, don't fret! There are plenty of options for getting rid of your old tree in a way that the environment will thank you for.

Did you know that most communities offer pick up for fake Christmas trees as well as real ones? Check with your local waste management authority to see if this could be an option for you. Or, if the tree is in good shape, you could check local non-profits like Girl and Boy Scouts to see if they're hosting a tree drive.

You can also take your old tree to a local recycling center, which might keep it from ending up in a landfill. Just be sure you've removed all lights and decorations, and be sure that the tree is unassembled when you bring it in.

And if you're feeling creative, try cutting the branches apart to make a cool wreath like the one pictured below!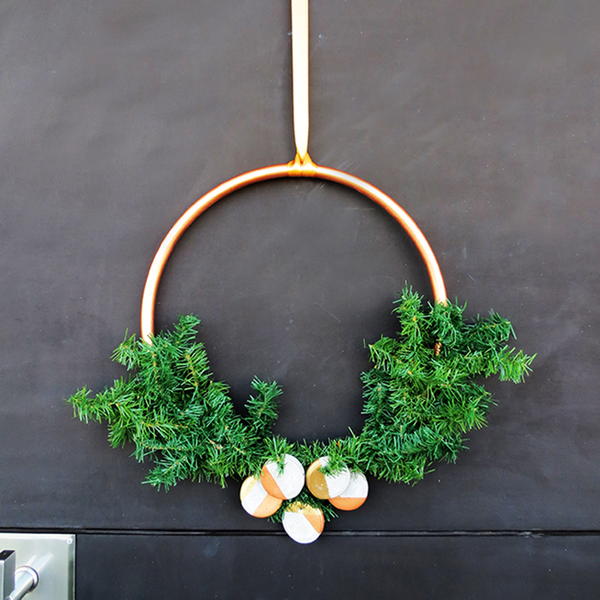 Artificial Christmas Tree Decorating Ideas
Wondering how to decorate you artificial Christmas tree? You're in luck! This list of garlands, tree skirts, and Christmas ornaments are the perfect place to start. From the super whimsical to the very elegant, we have DIY decorations to suit all tastes.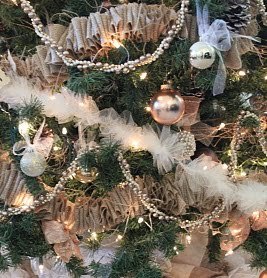 Can artificial Christmas trees be used outdoors?
Wouldn't it be lovely if you could add a few extra pine trees to your yard around the holiday season? Many people would love to buy artficial Christmas trees for outdoor use, but this is not always recommended.

Unless the box specifically mentions outdoor use, it's safer to just leave the tree inside - especially if the trees are pre-lit.

Fortunately, there are many artificial trees now on the market that are designed to weather the elements, including some with exterior light strings!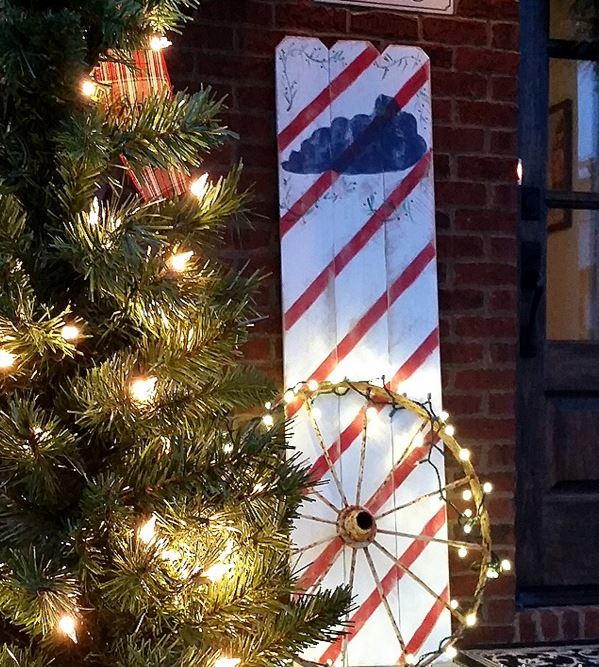 Can you paint an artificial Christmas tree?
Yes! A can of spray paint can work wonders on your fake tree. A standard green tree can be transformed into a snow-kissed tree with frosty tips. Or, you could get extra creative with trendy colors like a cool mint green! Giving an old tree some new life can really help as you pick a decorating theme this holiday season. Click here for a great spray paint Christmas tree tutorial!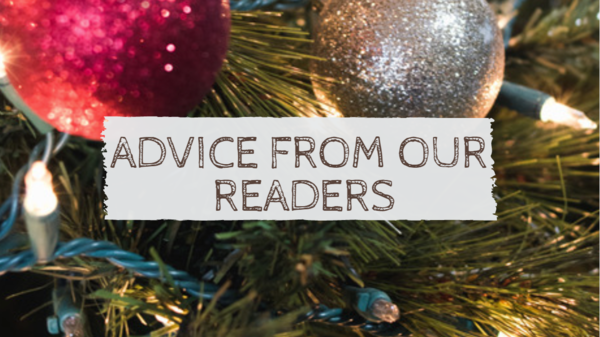 Artificial Christmas Tree Tips from Our Readers
We asked and you responded! Our fabulous AllFreeChristmasCrafts readers were asked to finish the sentence "The one thing I wish someone would have told me before I bought my artificial Christmas tree is..." Here are some of the best struggles, triumphs, and tips about their adventures in artificial trees.

Tanya V.: "How awkward it is to store. I can never fit it back in the box in such a way that the box actually closes. Mind you, I grew up with an artificial tree and prefer them. The one I have now is still easier to manage than the one I had as a child (which was 7.5 feet tall, 6 feet wide at the bottom, and had about 130 branches that needed to be inserted separately)."

Mary Lou F.: "The lights only work a few years and sections go out. They take hours to adjust each branch because the manufacturer company is too cheap to give you a big enough box to put the tree back in without damaging it."

Laura S.: "That you'll be much happier with the appearance in the end if you take the time to straighten each branch and arrange them like a real branch looks. It is a lot of extra time and effort, but really makes a huge difference to the end result."

Debra D.: "If you buy a quality tree it will look real and won't be shedding, at least not for several years once it's gotten it use. Love the convenience, and a real garland, wreath, or table setting can be purchased to give your house that tree scent you're looking for."

Connie H.: "It doesn't matter how pretty or bad it may be, it's the principle of what it symbolizes, meaning the birth of Jesus Christ, as the light of the world, and the time and love you put into decorating it."

Shawna M.: "I wish someone would have told me sooner how great these trees can be once you put in the extra money for a decent one. These can look so real, and you have more area for decorating than a real tree."

Sandi R.: "Storage! They just don't fit back in the box very well, and of course using artificial pine scent just doesn't do the trick nowhere near the real deal. I grew up with real trees. But my hubby doesn't like the mess of needles."

Lucie M.: "It will be impossible to make it fit back in its original box and being able to close it well without having to use duct tape so it stays closed. Will I really have a place to store it the rest of the year? It will lose some needles just like a fresh tree... It takes a long time to arrange the branches to make it look like a pretty Christmas tree..."
Do you have any tips and tricks to buying an artificial Christmas tree? Tell us below!
Free projects, giveaways, exclusive partner offers, and more straight to your inbox!
Tags / Related Topics
Your Recently Viewed Projects
Images from other crafters


Something worth saving?
SAVE all your favorite projects
ADD personal notes
QUICKLY reference your projects